Psychology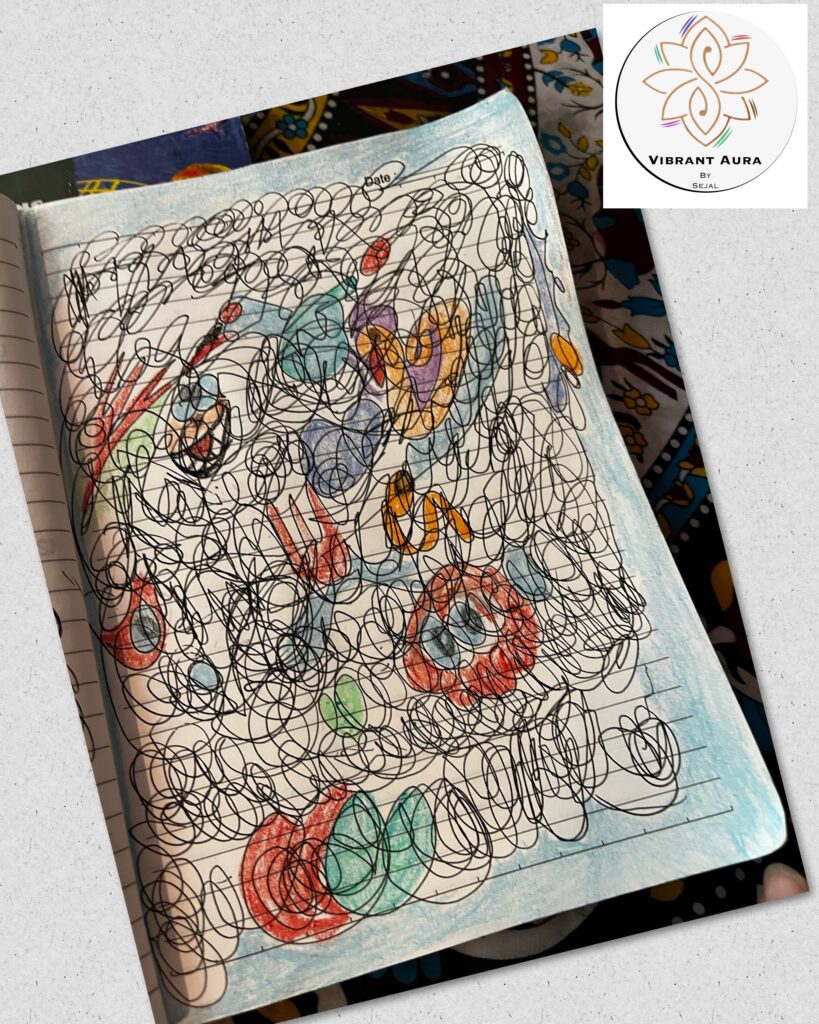 Mindless Doodling
Mindless Doodling
Doodling is anything but mindless—it offers many benefits for your mind and body!
1- Enhance Concentration and Comprehension.
2- Relieve Stress.
3- Improve mood.
4- Spark creativity.
Exercise:
Start this exercise by using a pencil to draw one continuous line all over your paper, using loops, curves, and angles to fill up the page. Then, use a pen to outline interesting shapes within those pencil lines. You might find animals, flowers, or abstract shapes. This is a great way to get your mind in a state of flow and see things you might otherwise overlook.
You will be surprised at the shapes and drawings that can come out of an abstract doodle!
P.S- This is done by my client who has come with so much stress and was anxious when she came to meet me and at the end of the session she was feeling at ease and less anxious.