Psychology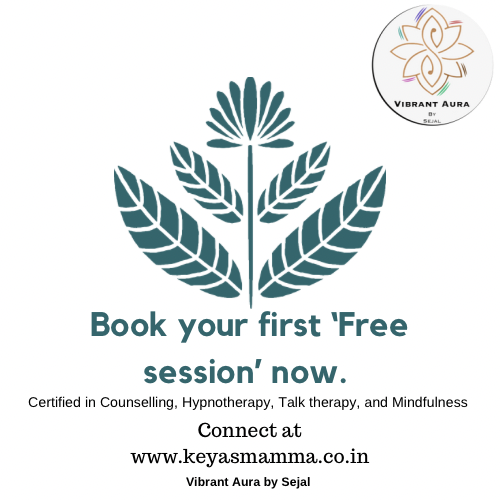 Book your first 'Free session' now.
Are you facing mental struggles and unsure of whom to turn to for help? Feel free to book your first free 1:1 consultation session today and find the support you need. Experience the warmth, understanding, and guidance of a receptive listener who can help you become a better version of yourself.
Break the chaos.
Connect at Vibrant Aura by Sejal.