Psychology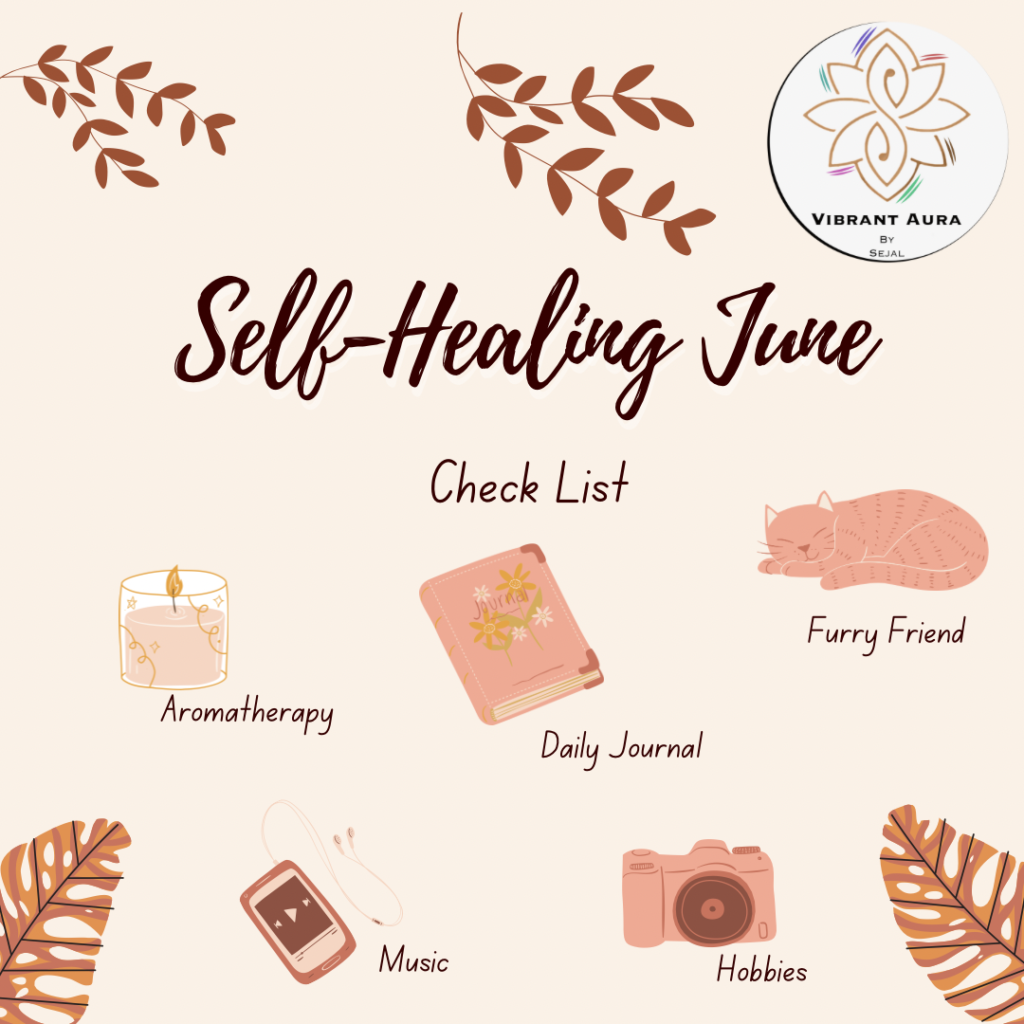 Self Healing June
Self Healing June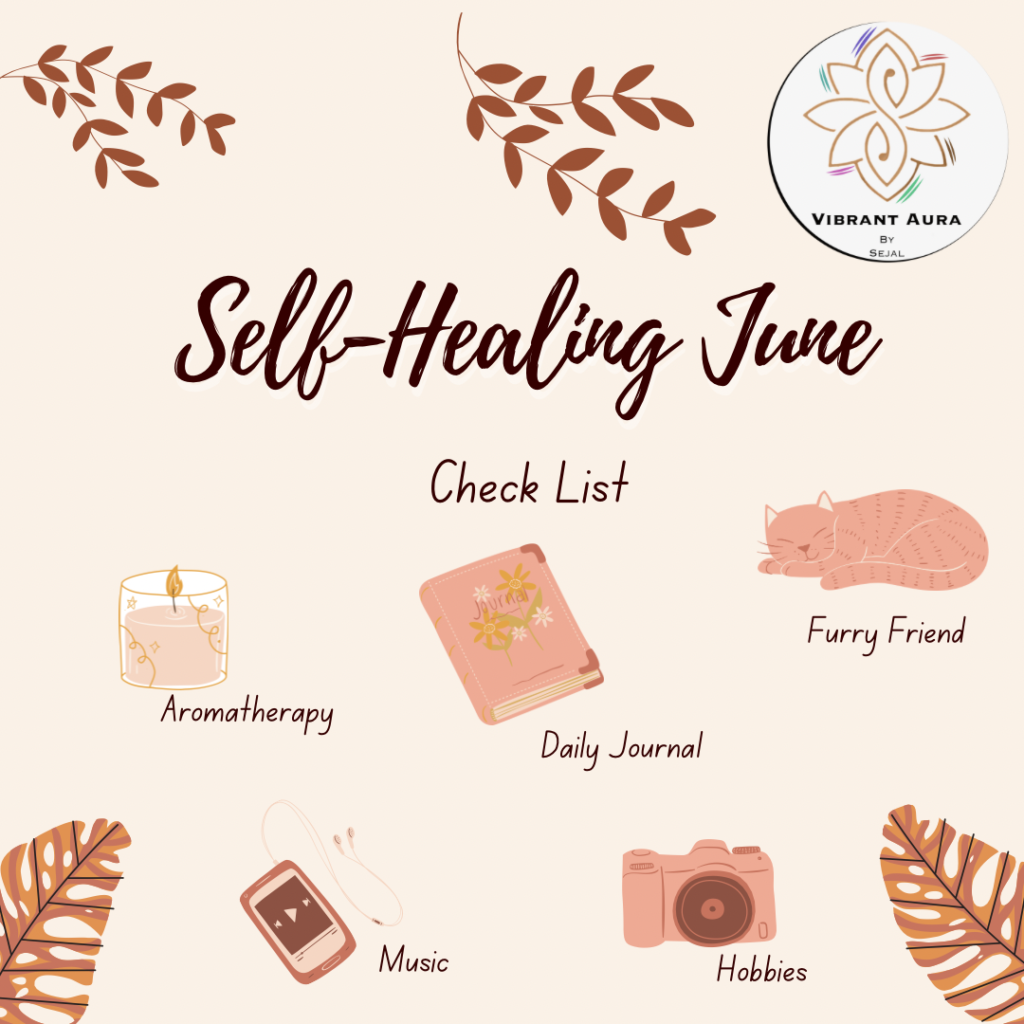 Self Healing June
1. Aromatherapy : Aromatherapy is known for both its psychological and physical benefits. Depending on the essential oil, aromatherapy can help improve mood, promote relaxation and reduce stress. In addition, this practice can stimulate the immune system, ease muscle tension and boost circulation.
It is used to treat a variety of conditions, here are some of the most common ones: Stress, Anxiety, Insomnia & Chronic Pain.
2. Daily Journaling : One of the ways to deal with any overwhelming emotion is to find a healthy way to express yourself. This makes a journal a helpful tool in managing your mental health.
Journaling helps control your symptoms and improve your mood by:
a) Helping you prioritise problems, fears, and concerns
b) Tracking any symptoms day-to-day so that you can recognize triggers and learn ways to better control them
c) Providing an opportunity for positive self-talk and identifying negative thoughts and behaviours.
3. Furry Friend : Simply having a furry friend around can improve your life, your health, and your outlook. Here are just some of the benefits these four-legged family members can bring to your life and your home:
a) Social Engagement: When you welcome a furry friend into your home, you join a community of fellow pet owners, and that is great for social engagement. Simply being around other cat and dog lovers can be a lot of fun.
b) Companionship: A growing number of people are choosing to live alone, savouring the freedom and independence this decision provides. But living alone can be lonely, especially if you do not have a furry friend to break the monotony and provide some much-needed entertainment.
c) Easier Socializing: Starting a conversation with a perfect stranger can be hard to do, but dogs are natural icebreakers. If you are stuck for something to say, talking about pets can be a great opener.
4. Music : Music can improve mood, decrease pain and anxiety, and facilitate opportunities for emotional expression. Research suggests that music can benefit our physical and mental health in numerous ways. Music therapy is used by hospice and palliative care. Board-certified music therapists to enhance conventional treatment for a variety of illnesses and disease processes – from anxiety, depression and stress, to the management of pain and enhancement of functioning after degenerative neurologic disorders.
Listening to music can help you:
Improve learning, memory, and cognition
Boost creativity
Protect your brain health
Reduce stress
Regulate your mood
Maintain heart health
Relieve anxiety and depression
Boost your immune system
Increase motivation and performance
Improve sleep quality
Regulate your nervous system
5. Hobbies : A hobby is any activity that you frequently do for pleasure during your leisure time. This could include creative, athletic, and intellectual activities.
People take up different types of hobbies that interest them, such as dancing, singing, skating, or gardening. Others like quieter activities such as meditation or spending some time closer to nature by taking long walks.
Research shows that when you take time to do activities that make you happy :
a) It helps improve mental health. Giving quality time to activities that you enjoy.
b) It helps your performance in your professional life.
c) It improves your creative problem-solving abilities and helps you build better relationships with your coworkers and makes you more empathetic.
For professional help, do connect with Vibrant Aura by Sejal. (MA Clinical psychology). Check bio for link to connect.